Smethwick Drop Forgings Ltd. Siding
From SVR Wiki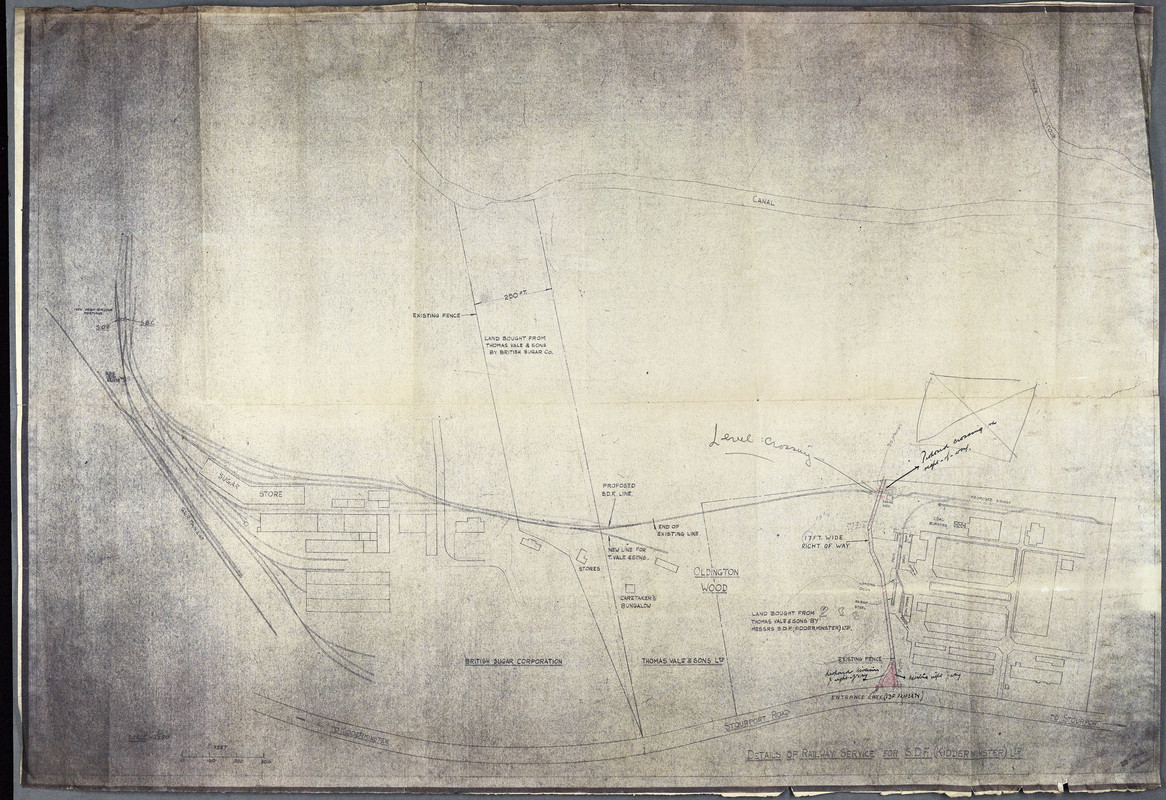 1941 map of the proposed new track work
for SDF (north to the left)
During 1942 additional track work was laid to enable the Smethwick Drop Forgings Ltd. ("SDF") factory on the Stourport road at Kidderminster to gain main line rail access via the British Sugar Corporation's Foley Park sidings.[1] Much of the land between SDF and the Foley Park sidings was owned by Thomas Vale & Sons who had their own private siding connected to the BSCBritish Steel Corporation, or British Sugar Corporation sidings. SDF acquired an area of land from Thomas Vale prior to the new track work being laid.[2]
Owing to the amount of wartime traffic it generated, SDF was provided with small shunting locomotive by the Ministry of Supply ("M.O.S.").[1] The locomotive, W.G. Bagnall 0-4-0ST works no. 2664/1942 "S.D.F No 1", remained at Foley Park until late 1947 before moving to Newcastle Upon Tyne.[3][note 1]
The track work between SDF and the Foley Park sidings has not been found on any post-War OSOrdnance Survey maps, suggesting it may have been lifted again after M.O.S. use ended.
See also
Notes
↑

Turley refers to "William Barclay of Stafford". This is presumably a typographical error; W.G. Bagnall were based at Stafford while Andrew Barclay & Sons were a Scottish company.
References
↑ 1.0 1.1 Turley (2005) p. 77.
↑

1940s plan of the proposed new siding
Links